Patricia
Patricia is a sensitive, compassionate, empathic, and intuitive yoga therapist, who has been in private practice for 15 years. Her clients are individuals who come with a range of structural, physiological and emotional conditions. She is a seven-year survivor of breast cancer and finds fulfillment working with children and adults who have serious, life-threatening illnesses. She works at the Ronald McDonald House where she received a grant to teach the parents of the children with cancer.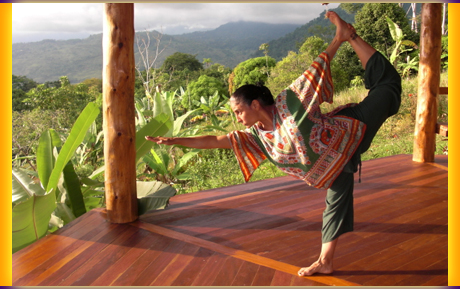 She has been a dedicated practitioner of yoga for the past 24 years. The first step on her journey was a class she took with Dharma Mittra in New York. At the end of the class she turned to Dharma with tears in her eyes, and told him, "I've come home." She knew from that moment on teaching yoga was her calling. She was a devoted student at the center for 14 years. She earned her first yoga teacher certification from Dharma, who encouraged her to begin teaching group classes at his school.
Later, seeking to advance her education, she participated in a Yoga Anatomy course with Leslie Kaminoff, author of, "Yoga Anatomy." Then, she earned an advanced yoga teacher certification from Alan Finger at Yoga Zone, where she quickly became one of their most popular teachers. Desiring to go even deeper into the study of yoga, she traveled to Chennai, India, to participate in a month long immersion program at the Krisnamacarya Yoga Mandiram under the tutelage of world renowned master T.K.V. Desikachar,.
When back in the states, she went on to study with a leader in the vanguard of yoga therapy, Gary Kraftsow, director of the American Viniyoga Institute in Maui, Hawaii. She earned a yoga teacher certification from Kraftsow and, more recently, a yoga therapy certification from him as well. Patricia is registered through the Yoga Alliance at the Experienced Yoga Teacher level (ERYT-500). She is a member of the International Yoga Association and the International Association of Yoga Therapists.
Patricia has assisted Gary Kraftsow at The Omega Institute, Kripalu, The New York Yoga Conference; and has been a guest teacher at The New Age Health Spa in Neversink, NY; The Gainey Ranch Spa in Scottsdale, Arizona, and Spa-deus Centro Benessere in Siena, Italy. She has lectured at The New York Yoga Expo, The Comprehensive Cancer Center, and The Brooklyn Hospital. She leads workshops nationally and internationally, retreats in Costa Rica, teaches yoga to preschoolers in Coney Island, and 5th grade girls in Harlem.
Patricia has also been guided by a strong commitment to serve her community. Over the span of her career, she has offered many yoga classes to raise awareness and money for various charities, such as; Make a Wish, Cancer-Care, City of Hope, Share and Care Children's Welfare Society; and Alaska Children Services. Patricia has offered private yoga sessions and classes to the residents of the Park Slope Women's Shelter, and Sequoia Community Initiatives, homeless shelters in Brooklyn. She is presently teaching group yoga classes to disabled seniors in wheel chairs at the Kateri Residence, a nursing and rehabilitation facility, and to children with cancer at the Ronald McDonald House in Manhattan.
Patricia is a Certified Level Three Usui Reiki Master Teacher. She studied and was certified by Usui Reiki Master Robert Volinsky of Restorative Therapies.
She received Usui Shiki Ryoho First Degree in 2002, Second Degree in 2003, and Third Degree Master in 2006.
She is a certified ARCB reflexologist. She completed 200 hours of study at the Universal Reflexology School, New York. She was certified by Vera Krijin April, 2006. She then completed the practical, written and documentation portions of the National Board Certification Exam for the American Reflexology Certification Board, and became a certified ARCB reflexologist June, 2007. She recently completed a 12-hour CEU workshop in Father Josef's Method of Reflexology at the Father Josef's Method Institute, Stamford, Connecticut, August, 2007. She is a member of the New York State Reflexology Association. She volunteers her services as a reflexologist for You Can Thrive! a foundation that offers free health services to breast cancer survivors.
Patricia is also a volunteer with The Shira Ruskay Center Jewish Board of Family and Children's Services where she is a certified Doula (one who provides comfort and companionship for persons at the end of life).
more about: